BETT 2016

is the world's leading technology event that brings together innovation and inspiration to the education sector, taking place in 2016, from January 20 to 23, in the ExCel London.

TimeLink is now attending BETT 2016 with a variety of new innovative multi-touch products such as iWB All-In-One, 2-48 touch screen with 18.3mm frame, TimeLink Note as well as the TimeLink Cloud Educational Solution. All the products attract a lot of people to visit and enjoy all-round experience at home and abroad even on the first day of the show. (Booth No: B213)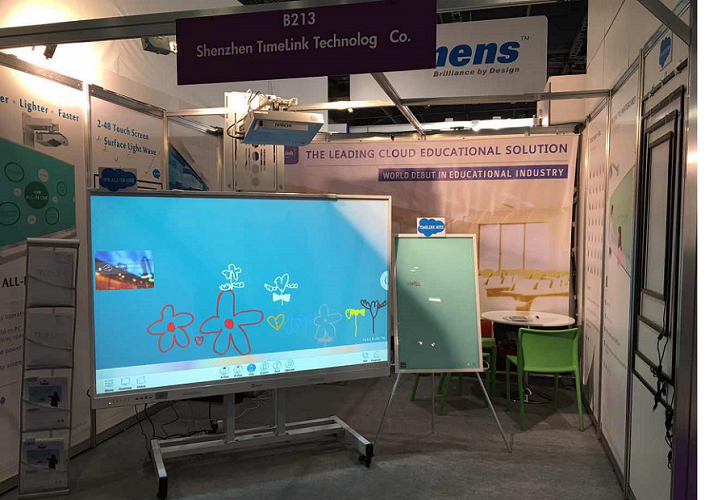 TimeLink showcases the latest TimeLink Cloud Educational Solution, which is the world debut in the educational industry. It not only keeps teachers teaching habit, but also saves the contents teacher demonstrates, says and writes as a cloud file, which can be replayed by students after class for review. The new solution was highly praised and appreciated by all customers stopped by our booth. Many of them said they are interested in our products and would like to enter a deal for the multi-touch products in the future.

Besides, our new product iWB All-In-One, which integrates with iWB, projector, PC, AP, speaker, central control, AirLink software and Cloudboard software together, is also a highlight in the show. With the thinner and lighter design as well as the fast performance, the iWB All-In-one gains the full recognition by the visitors.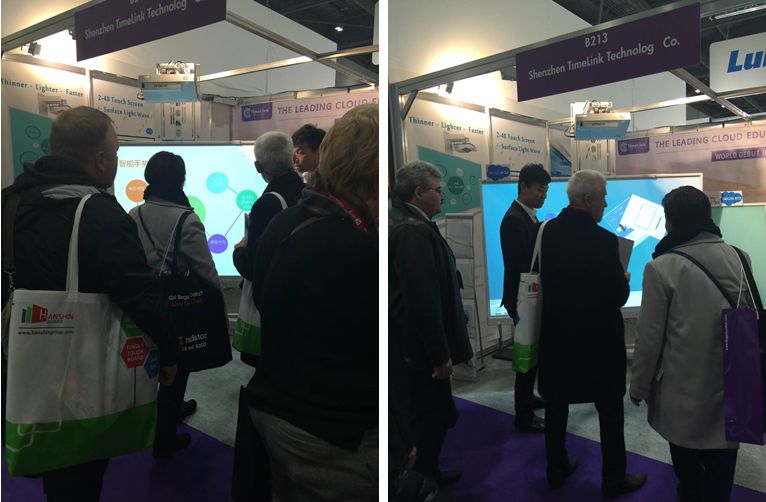 With the rapid development and the constant innovation of the products, TimeLink will be more widely known at home and abroad and we believe more and more people will join us in the future.